Watch the video to learn more about this course
Hey there!
One of the biggest hurdles individuals face when they are applying for a Cabin Crew Career is that their CV never gets selected.
As a result, they don't even get the opportunity to showcase their personality and their strengths to the interviewers and prove that they are capable to become a Cabin Crew.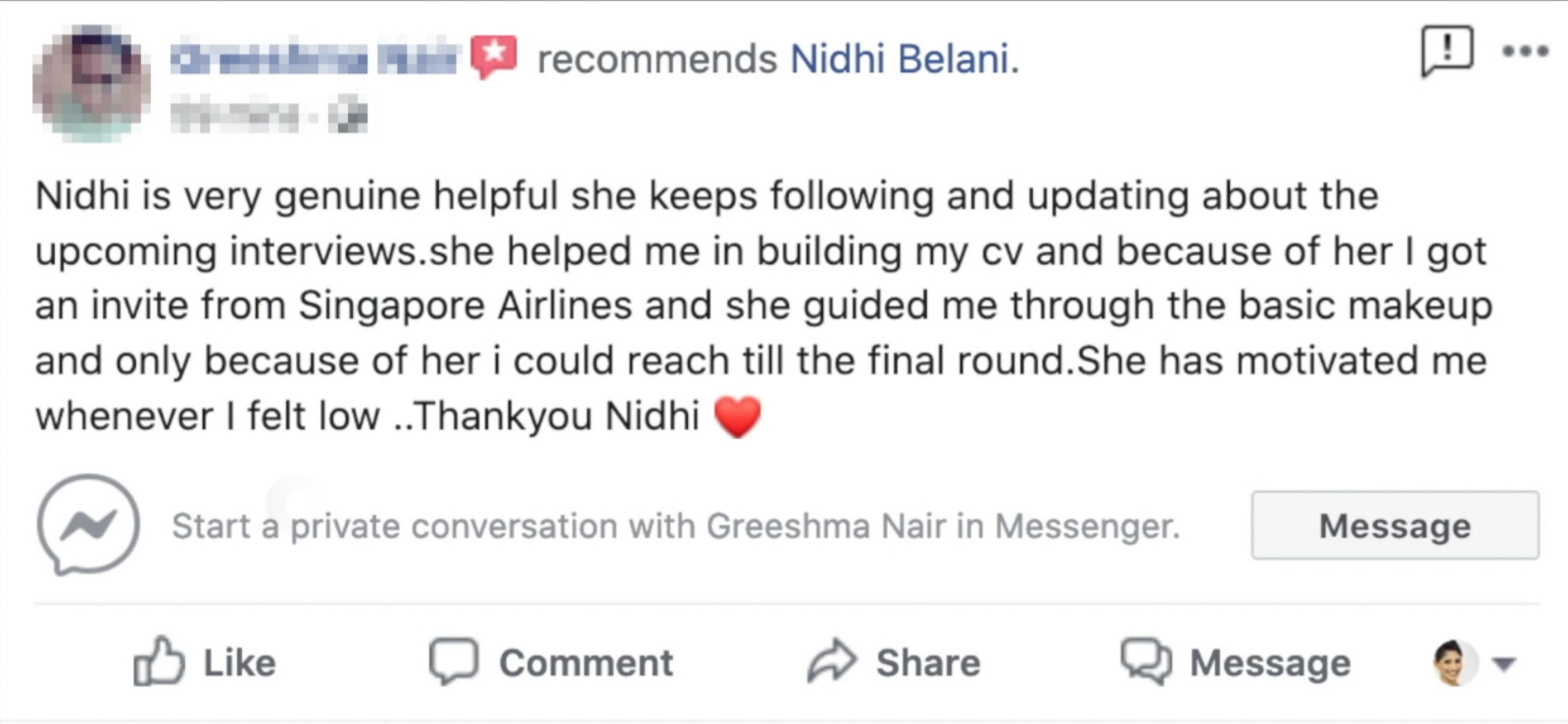 Testimonial 1: Greeshma Nair
Testimonial 2: Sana